FAQs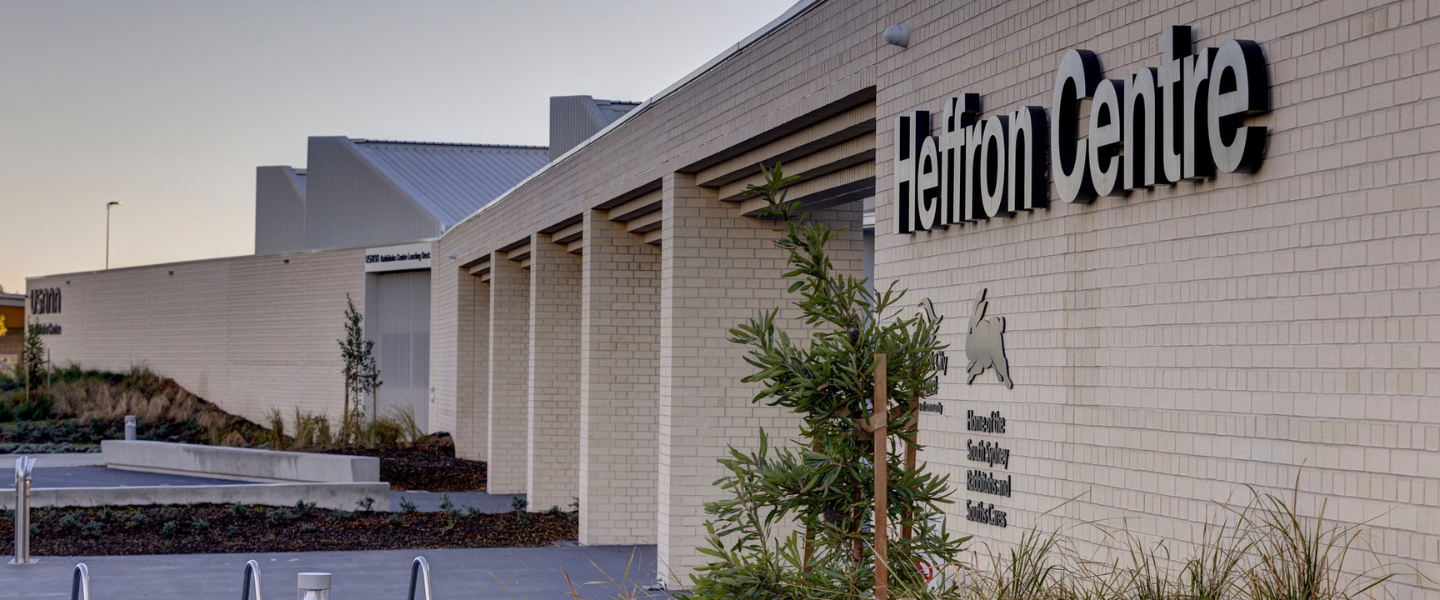 What is the new Heffron Centre?
The Heffron Centre is a planned new building in Maroubra's Heffron Park comprised of:
Indoor sports court suitable for basketball, volleyball, badminton, netball and futsal
A gymnastics centre
A new home for the South Sydney Rabbitohs (initially proposed for Robey St), including their headquarters, training facilities and community outreach arm Souths Cares.
How long has Council been planning to upgrade the gymnastics and indoor sports centre?
Council has been planning an upgrade since 2004 as part of the development of a plan of management for Heffron Park. Lots of other great improvements have taken place including a new Tennis Centre, kids pedal park, synthetic sports field and various clubhouse upgrades. The gymnastics centre and indoor sports centre upgrades are the final pieces of the Heffron puzzle.
Through long term planning and delivery of sporting facilities, Heffron Park has become the envy of many Local Governments in metropolitan Sydney. We have no doubt the new gymnastics and indoor sports facility will further improve the experience for families and individuals across the Randwick LGA.
Who will be running the Heffron Centre?
Randwick City Council have appointed the Belgravia Health and Leisure Group to run the indoor sports centre and gymnastics centre component of the Heffron Centre.
Why was Belgravia Leisure chosen as the lessee for the Heffron Centre gymnastics centre and indoor sports centre?
Following a comprehensive assessment, Council considered that Belgravia submitted the most detailed and extensive program demonstrating substantial industry experience.
The sports and activities identified include a junior basketball development program, social badminton, mixed junior basketball, indoor 5 a side baseball, birthday parties, funky fit, NETFIT netball, mixed junior netball, kick start futsal, netskillz, strength for life, and senior netball (ladies & mixed). This extensive range of sports and activities will appeal to people of all ages and abilities.
The gymnastics program offerings are also extensive, including kindigym, Australian sports camps, gymnastics gym fun and gym skills, kindergym, competitive squads, womens artistic gymnastics, mens artistic gymnastics, and team gym. They cater to all skill levels from beginner to elite athletes.
The Belgravia Health and Leisure Group was given the highest evaluation score for technical capability. The tender submission demonstrated a superior understanding, capacity and plan to deliver the entire range of community sporting outcomes identified in the request for tender, through a business model that will ensure accessibility and inclusion, grow participation rates for all ages and adapt to changes in demand experience.
Belgravia have over 20 years' experience managing aquatic and leisure centres. They partner with over 50 Local Government and State Government authorities and manage over 190 swim, sports, health and leisure facilities across Australia and New Zealand, employing over 4,000 people.
Belgravia Health and Leisure Group currently partner with several local councils throughout Australia including City of Sydney, Liverpool, Canada Bay, Inner West, and Cumberland. They have an extensive corporate services division with expertise in WHS, accounting payroll, HR, legal, procurement and retail, have opened 13 similar sites over the past three years and have included a specialist resource for the transition phase of this contract.
Belgravia (via BK's Gymnastics) is a member of both Gymnastics Australia and Gymnastics NSW. All Belgravia coaches hold the appropriate Gymnastics Australia coaching accreditation. All programs are based on the progression framework of the sport and their competitive pathways follow those proscribe by both Gymnastics Australia and Gymnastics NSW. In addition, the Gymnastics programming will be overseen by the former CEO of Gymnastics Australia.
They have $2 billion of assets under management, an annual turnover of more than $180 million and the backing of the Belgravia Group. They have a workforce comprised of 479 full time, 762 part time and 3,087 casual employees. An employee base that should ensure the facility is well managed and adequately resourced.
Why are all three elements included in the same building?
The Heffron Centre will be located in one building with dedicated spaces for the South Sydney Rabbitohs, indoor sports centre and gymnastics centre. It was decided in 2016 to locate the three uses into one building with three dedicated areas to reduce the footprint on Heffron Park.
One building instead of three buildings also means building costs are reduced and services such as parking can be shared. It also creates opportunities for partnerships and linkages between the different users and means the Heffron Centre will be a dedicated community sports facility where aspiring athletes and community members are brushing shoulders with professional sports players.
How much bigger will the new gymnastics centre be?
The previous gymnastics facility was approximately 975m2 while the planned gymnastics centre will be approximately 1,300m2 or 33 per cent larger. This includes a larger floor plate for gymnastics activities and larger facilities for changing rooms, storage and office and administration space.
Can I play a sport casually?
Teams are always seeking players casually for their games. To make yourself available to these teams, simply complete a Sports Competition EOI via our Competitions page to show your interest and availability.
Are the Sport Courts available for casual use?